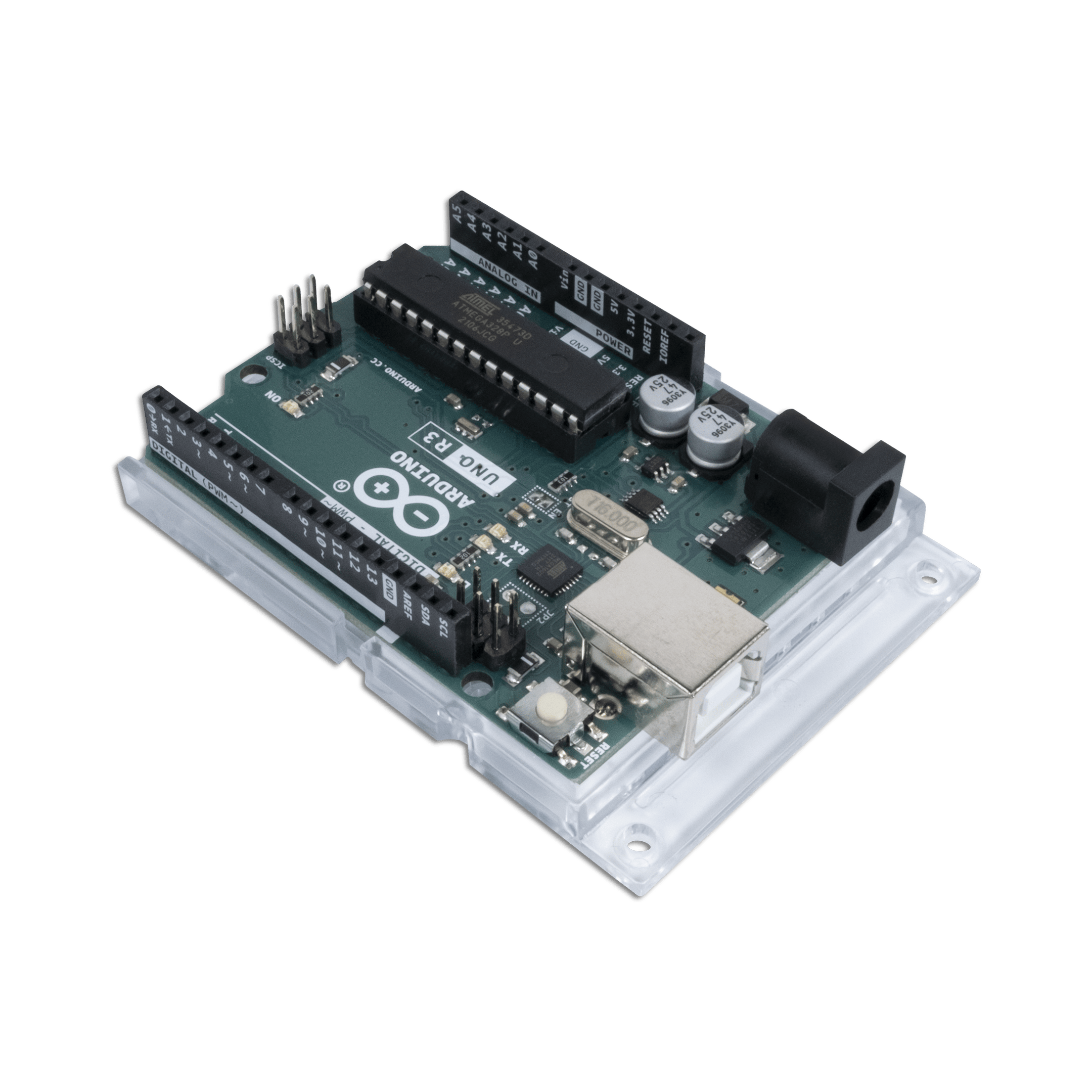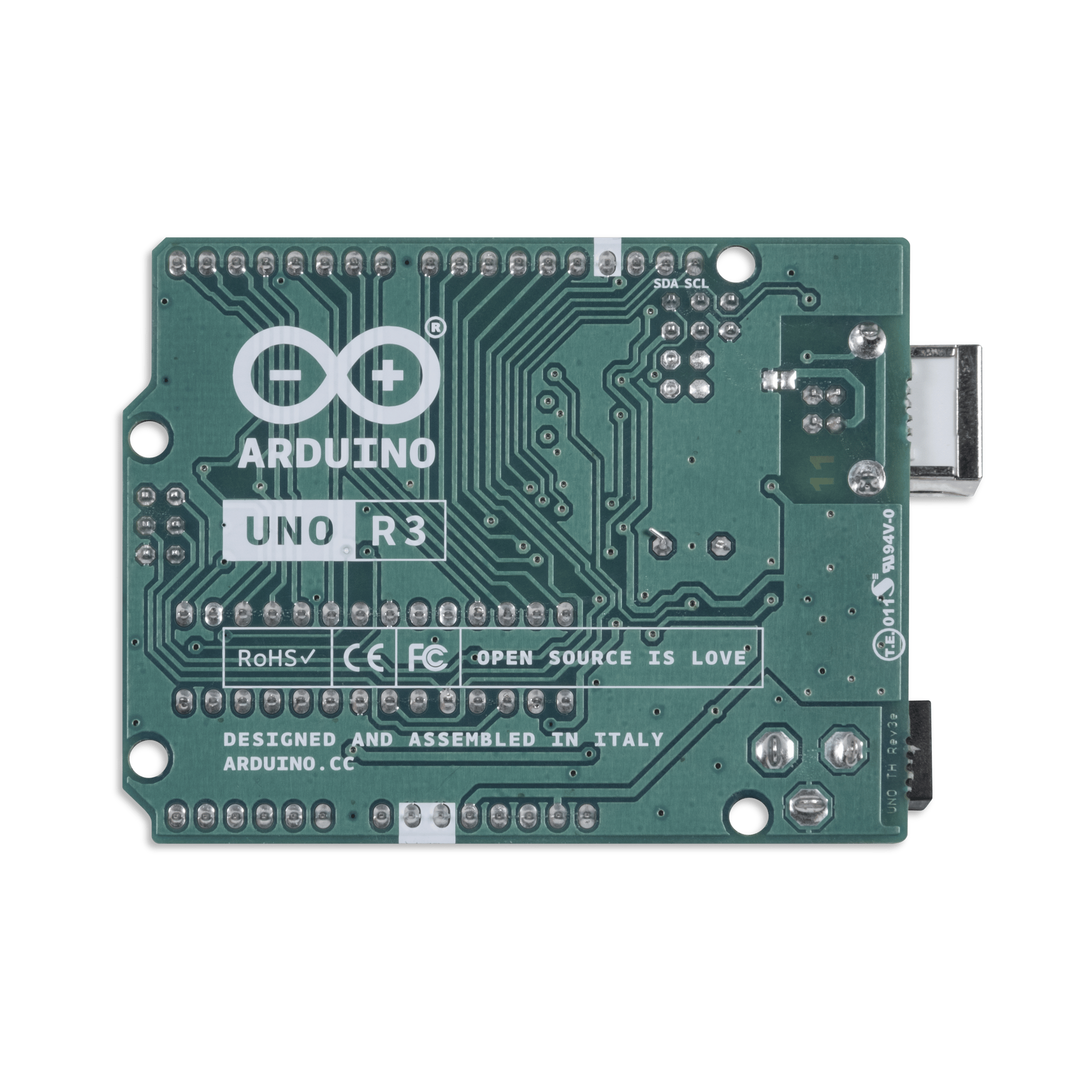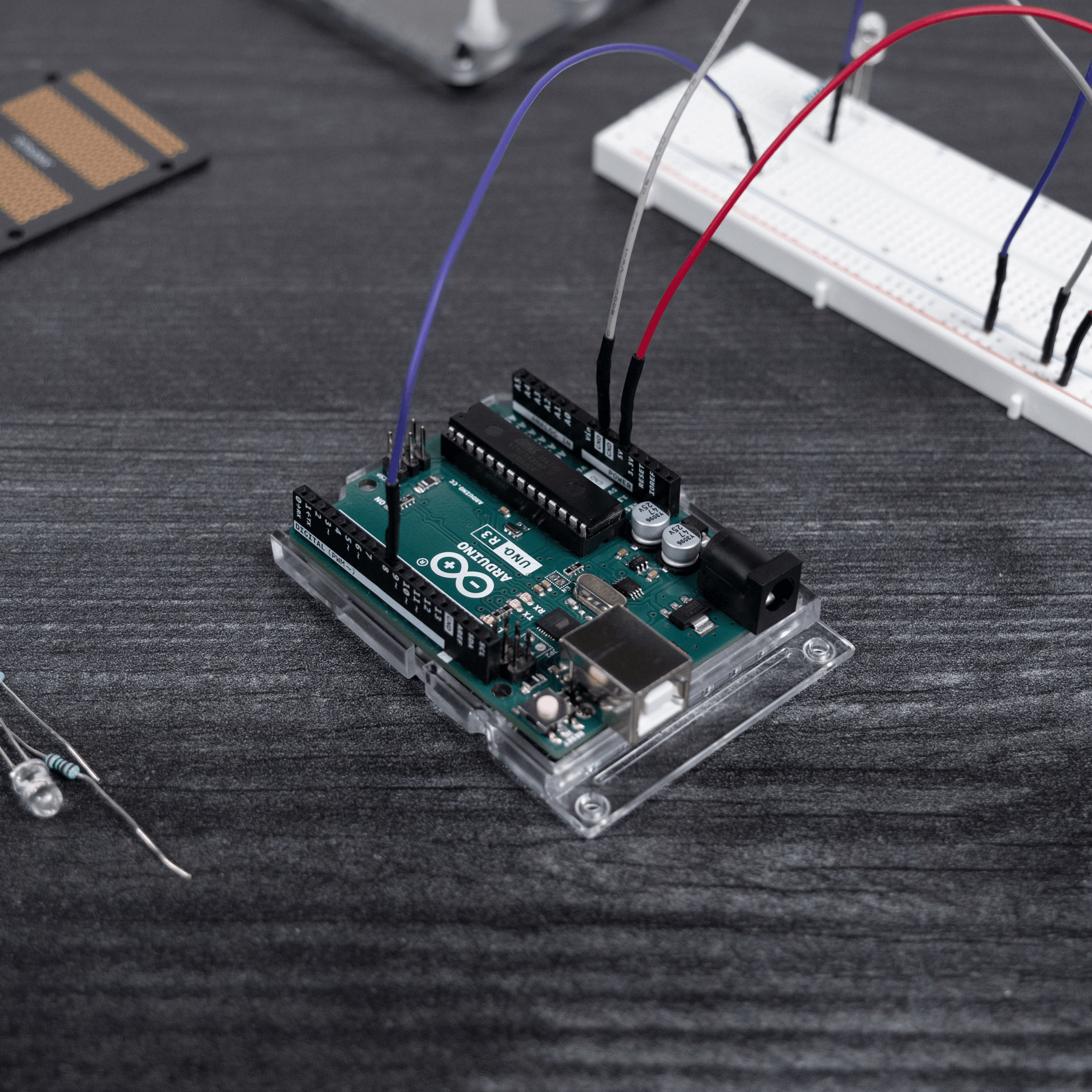 Arduino Uno
R3
Prototype your next project with the Arduino Uno, one of the most popular microcontroller boards available.
$
Highlights
Popular and well-supported by the community
Digital I/O and analog input pins
Supports serial, PWM, and SPI communication
Genuine Arduino board
Details
The Arduino Uno is a popular microcontroller board that features fourteen digital I/O pins and six analog input pins which can support a variety of projects. Using a USB-B cable (not included), you can connect the Arduino Uno to your computer and program it using the Arduino IDE.
Once the Arduino Uno is programmed, you can remove the USB-B cable and power it using the barrel jack connector. Make sure your external power supply provides 7-12VDC and at least 1A.
Attributes
Microcontroller
ATmega328P
Input voltage (recommended)
7-12V
Input voltage (limit)
6-20V
DC current per I/O pin
20mA
DC current for 3.3V pin
50mA
Flash memory
32KB (0.5KB used by bootloader)
Shipping
Only ships to the United States at this time.
Warranty
Guaranteed free from manufacture defects for a period of thirty (30) days from the date of purchase.
Please see our Returns and Exchanges Policy for more information.