Endrpi is a local web API server written in Python used to interface with the Raspberry Pi. It supports both REST and websocket endpoints for system status and basic GPIO control.
---
Early stage API
Endpoints and features may change significantly in future releases.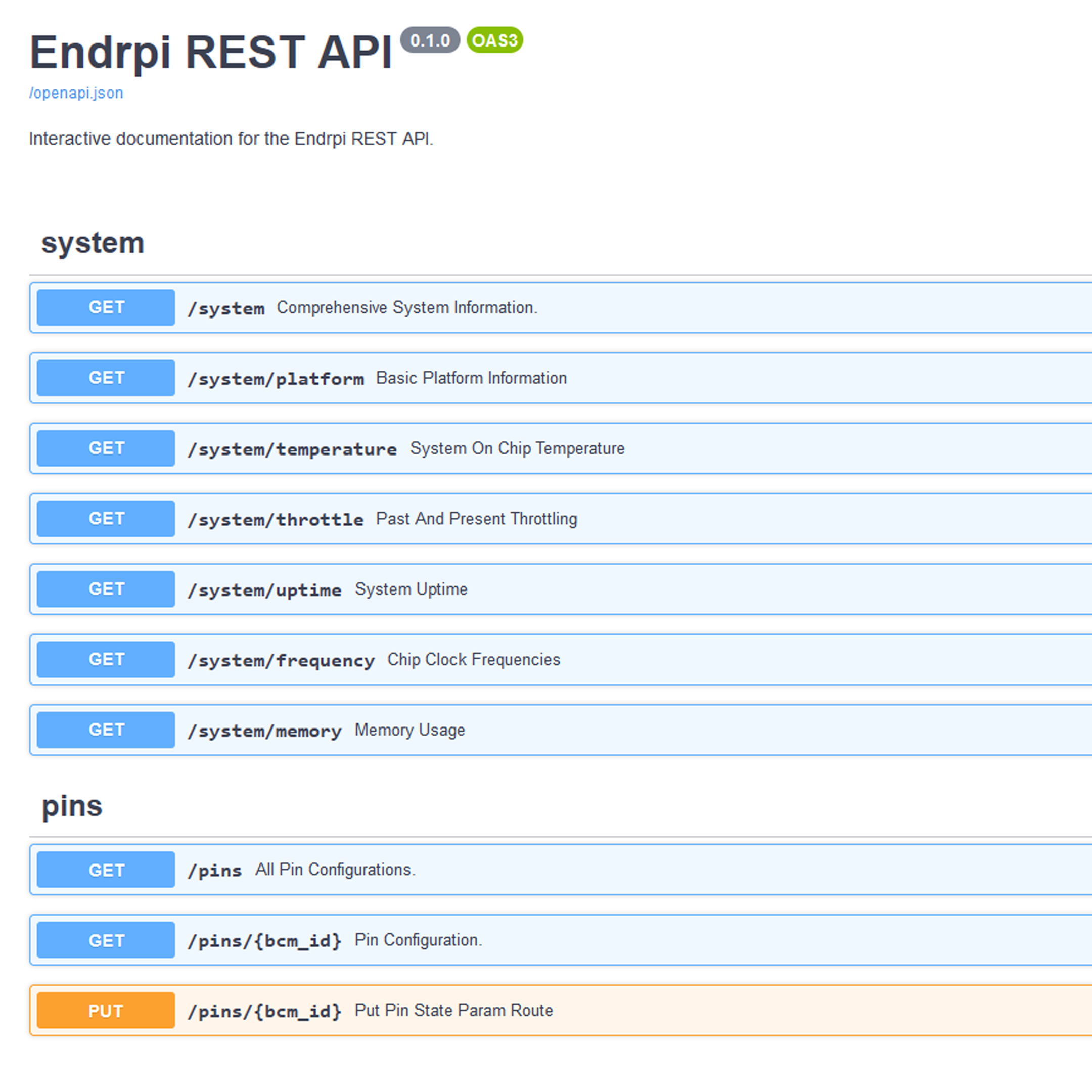 Open source

Source code and documentation are available on Github® and licensed under the Apache License Version 2.0.
Interactive API docs

REST endpoints are documented using Swagger UI which provides an interactive, local webpage to test endpoints.
WebSocket support

Includes a low-latency WebSocket endpoint that mirrors the REST API for fast, bi-directional communication.