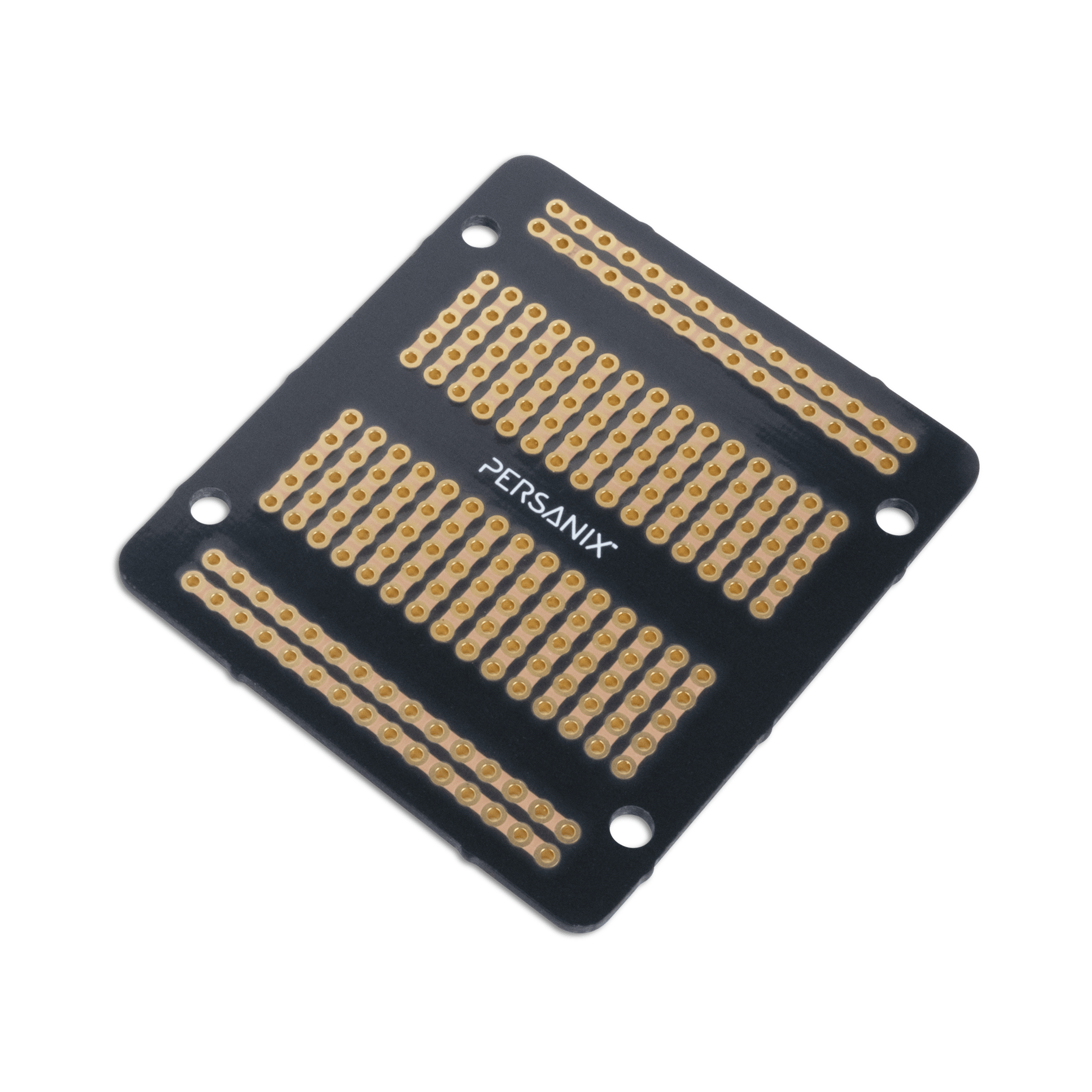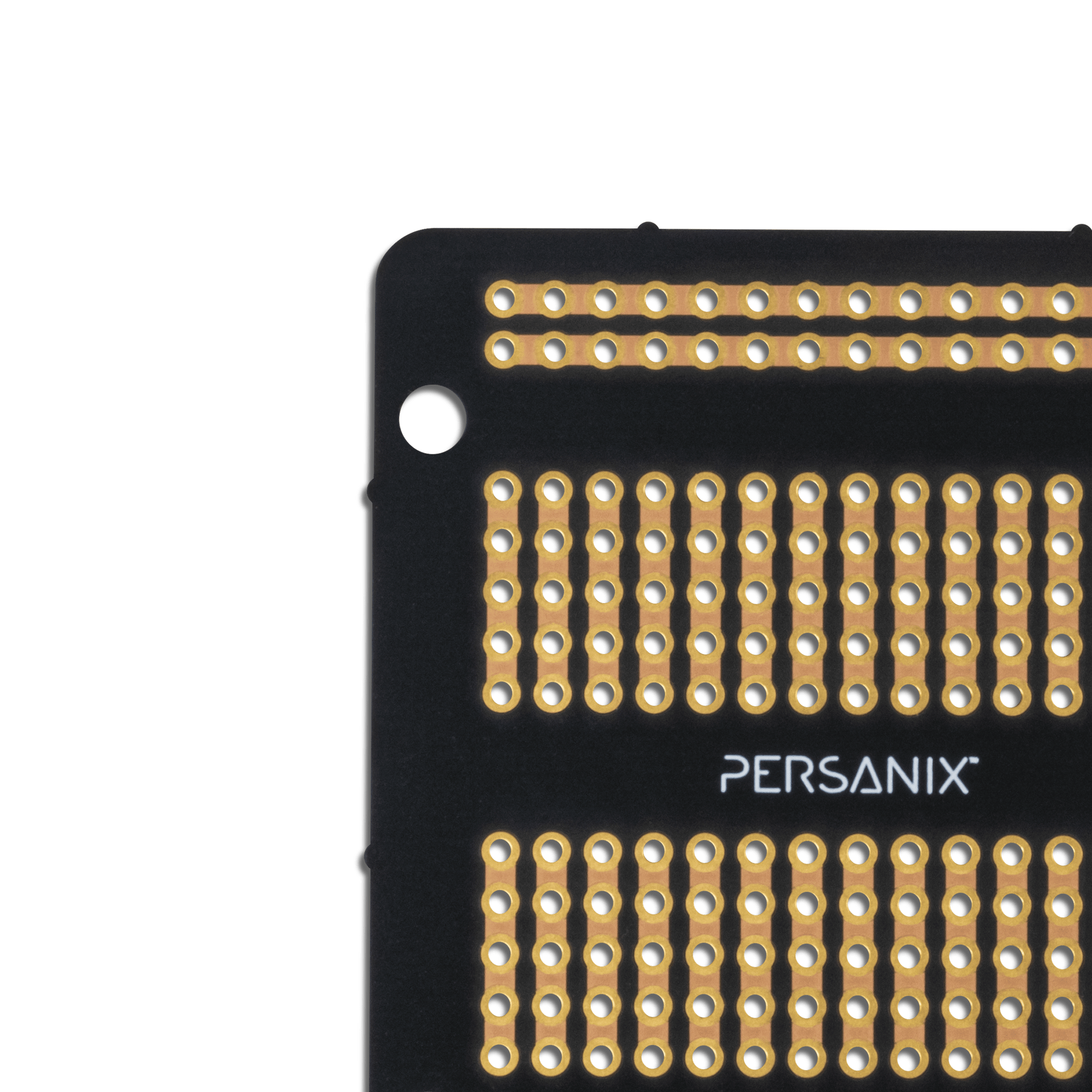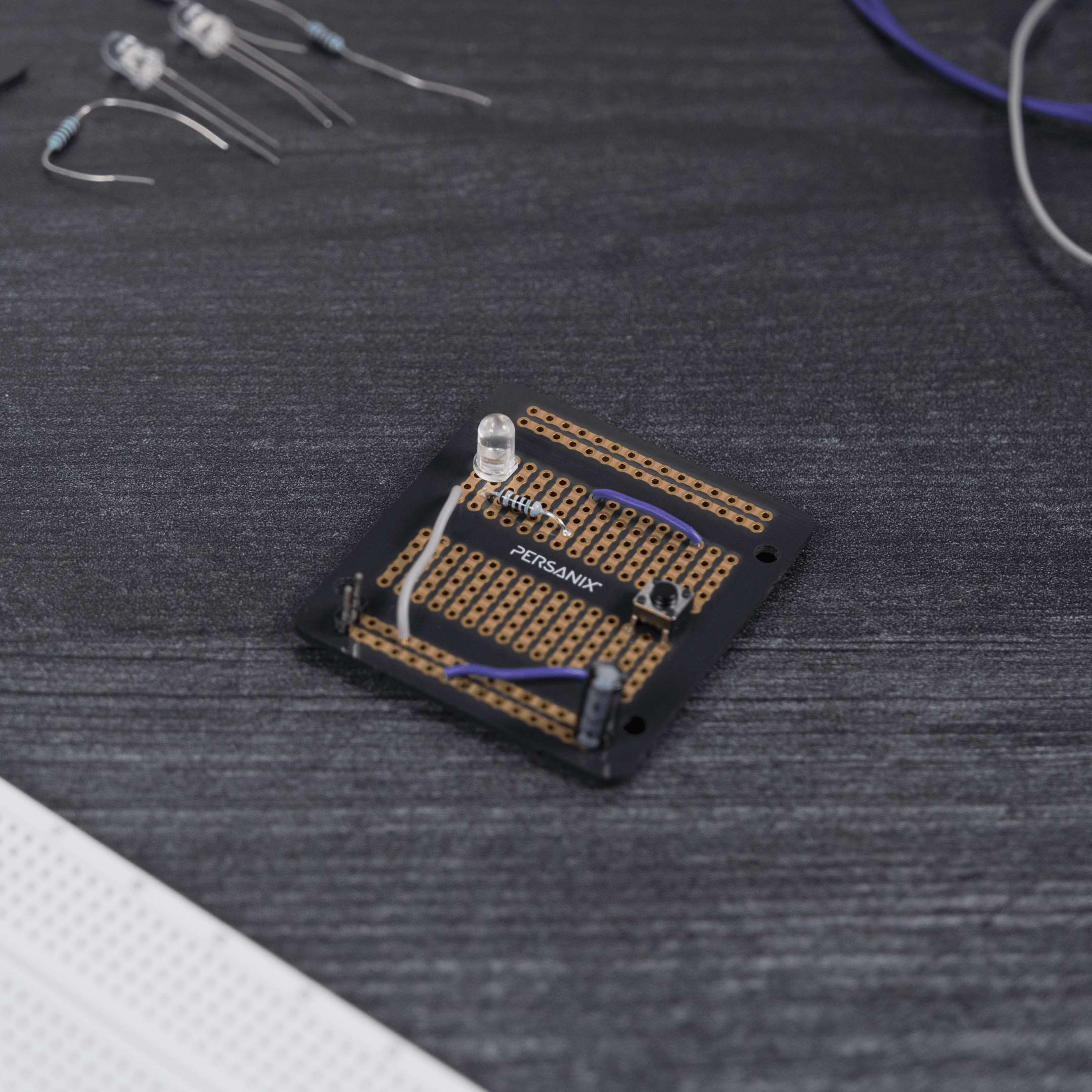 Solderable Breadboard
210 Tie-point
Finalize your breadboard project with a Persanix™ exclusive solderable breadboard.
$
Highlights
Thick, 1.5mm traces duplicated on each side
Non-interference mounting holes
ENIG finish with transparent soldermask
Made in USA
Details
Our Solderable Breadboard features 1mm tie-points which offer a perfect fit for most through-hole parts. The tie-points are spaced away from the four mounting holes so you can solder parts across the entire board without interference.
The traces are visible through transparent soldermask which eliminates soldering guesswork and visual silkscreen clutter. Each trace is extra wide and duplicated on each side of the PCB for maximum current capacity.
Attributes
Trace width
1.5mm (~0.059in)
Trace side
Duplicated top and bottom
Soldermask color
Transparent
Shipping
Only ships to the United States at this time.
Warranty
Guaranteed free from manufacture defects for a period of thirty (30) days from the date of purchase.
Please see our Returns and Exchanges Policy for more information.