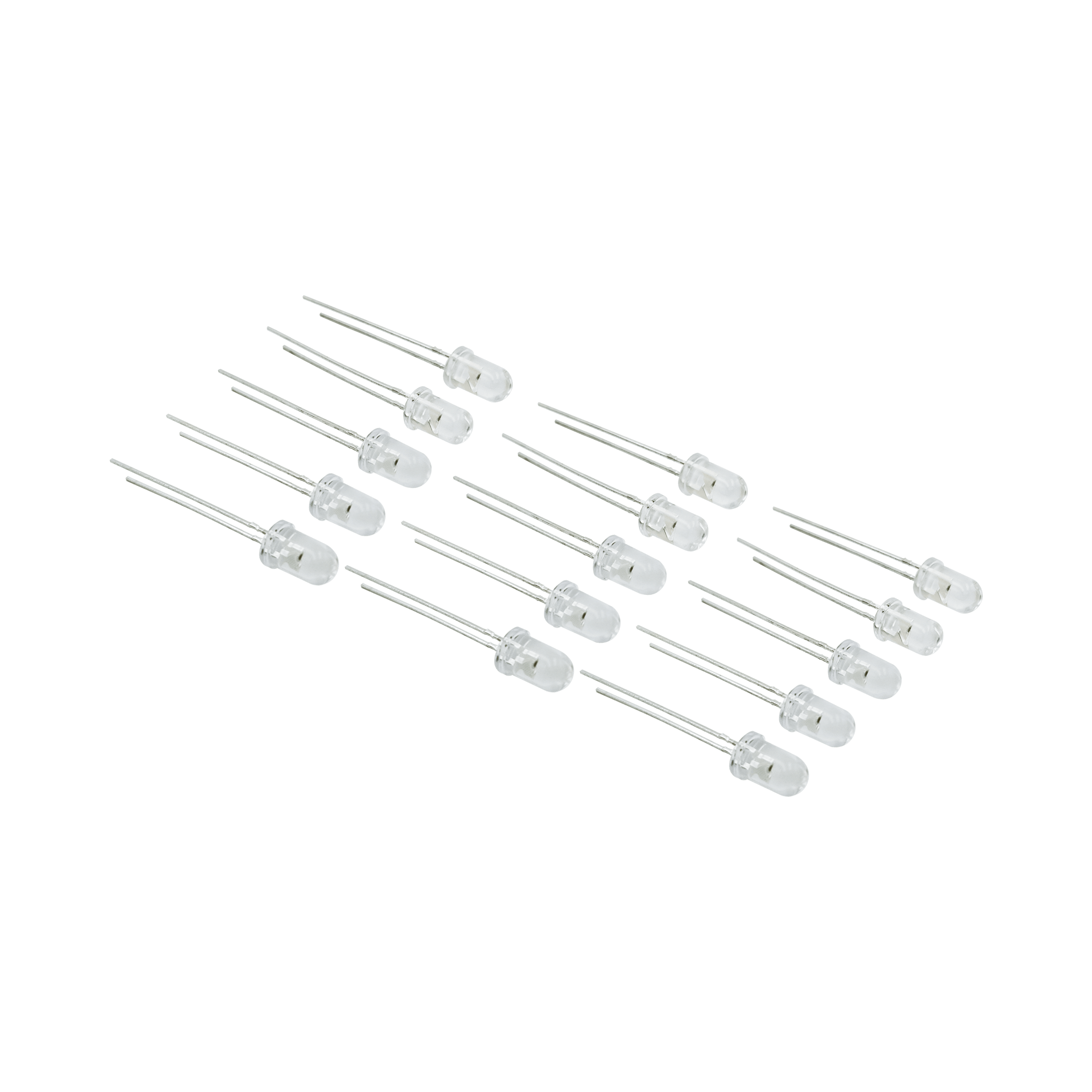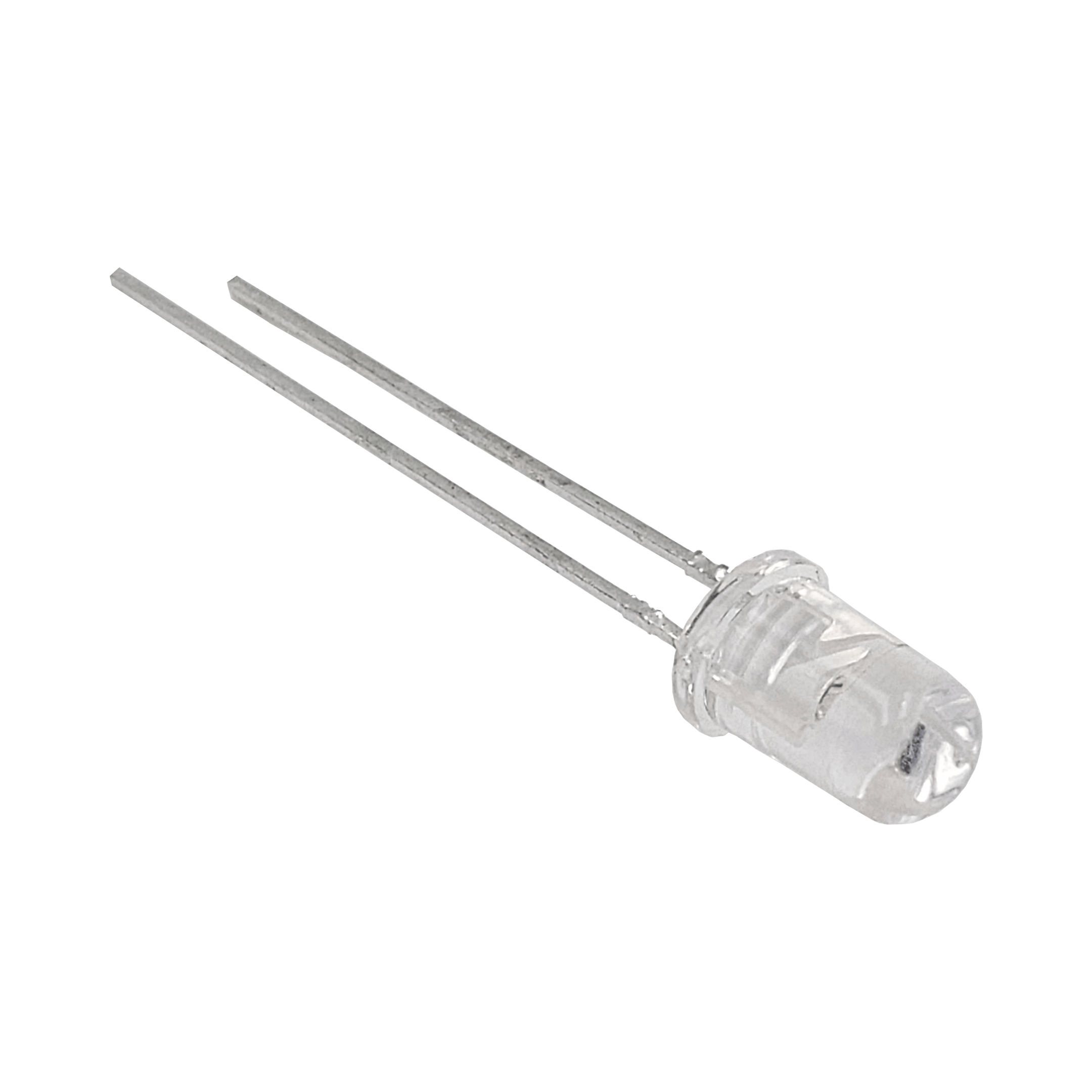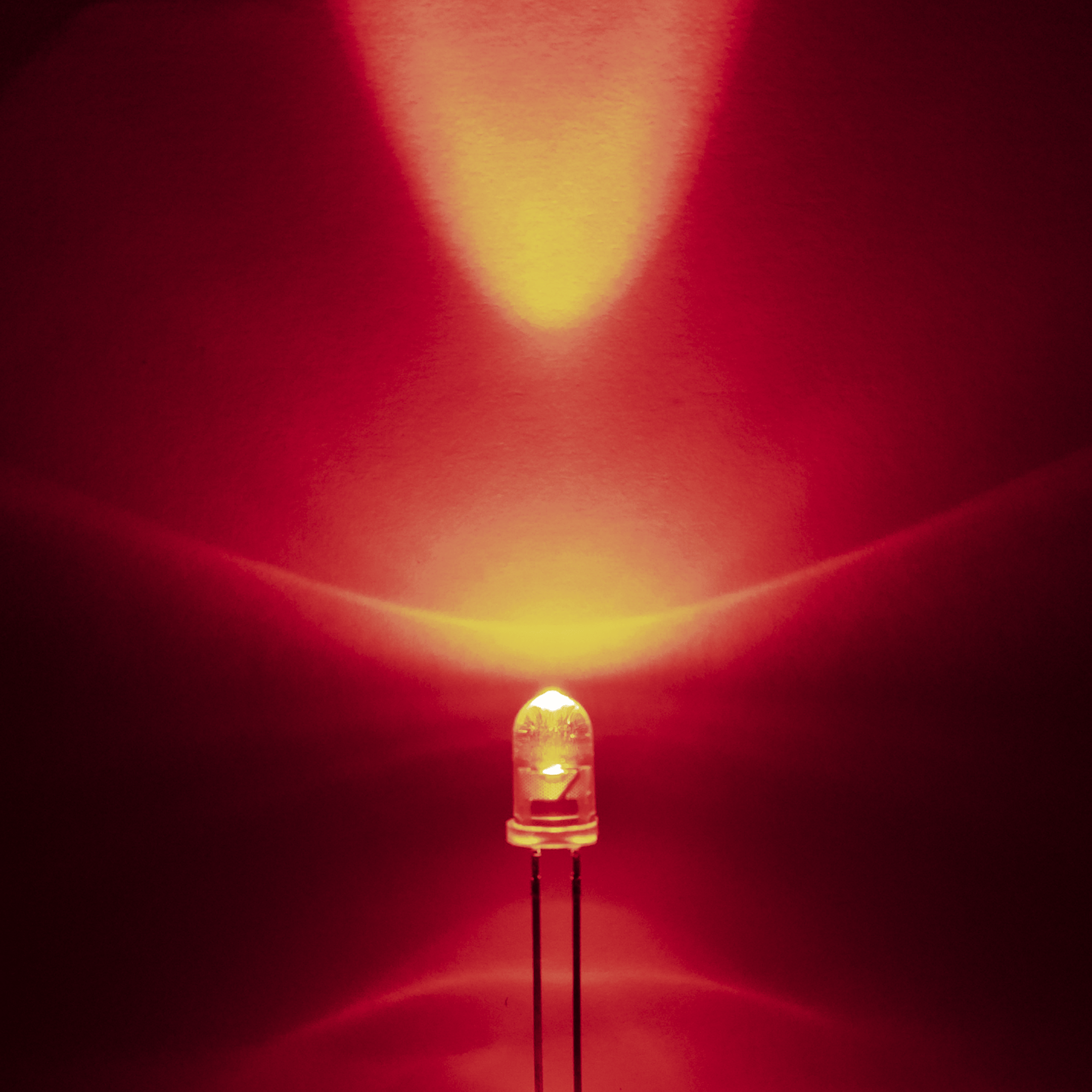 Super-bright 5mm LED
15 Pack
If you need bright LEDs for your project, look no further than these super-bright through-hole LEDs.
$
Warning
These LEDs are extremely bright, do not look directly at them.
Highlights
High luminous intensity, up to 12000mcd
Wide, 30 degree viewing angle
Cut-tape packaging
Details
Each LED features a clear epoxy lens and a high millicandela rating for brightness. The LEDs are so bright, the manufacturer lists motorway signs as a suggested application. The viewing angles, ranging from 25 to 30 degrees, are wider than the typical 15 to 20 degrees on comparable 5mm LEDs.
Different LED colors tend to have vastly different luminous intensities, but these LEDs have one of the tightest ranges across colors we could find. Additionally, you won't notice a diode artifact where these LEDs shine making these LEDs perfect for general illumination.
Attributes
Manufacturer part number
C503B-RCN-CW0Z0AA2
Forward Voltage (Vf)
2.1V - 2.6V
Forward Current (If)
20mA - 50mA
Luminous intensity
3000mcd - 12000mcd
Shipping
Only ships to the United States at this time.
Warranty
Guaranteed free from manufacture defects for a period of fifteen (15) days from the date of purchase.
Please see our Returns and Exchanges Policy for more information.