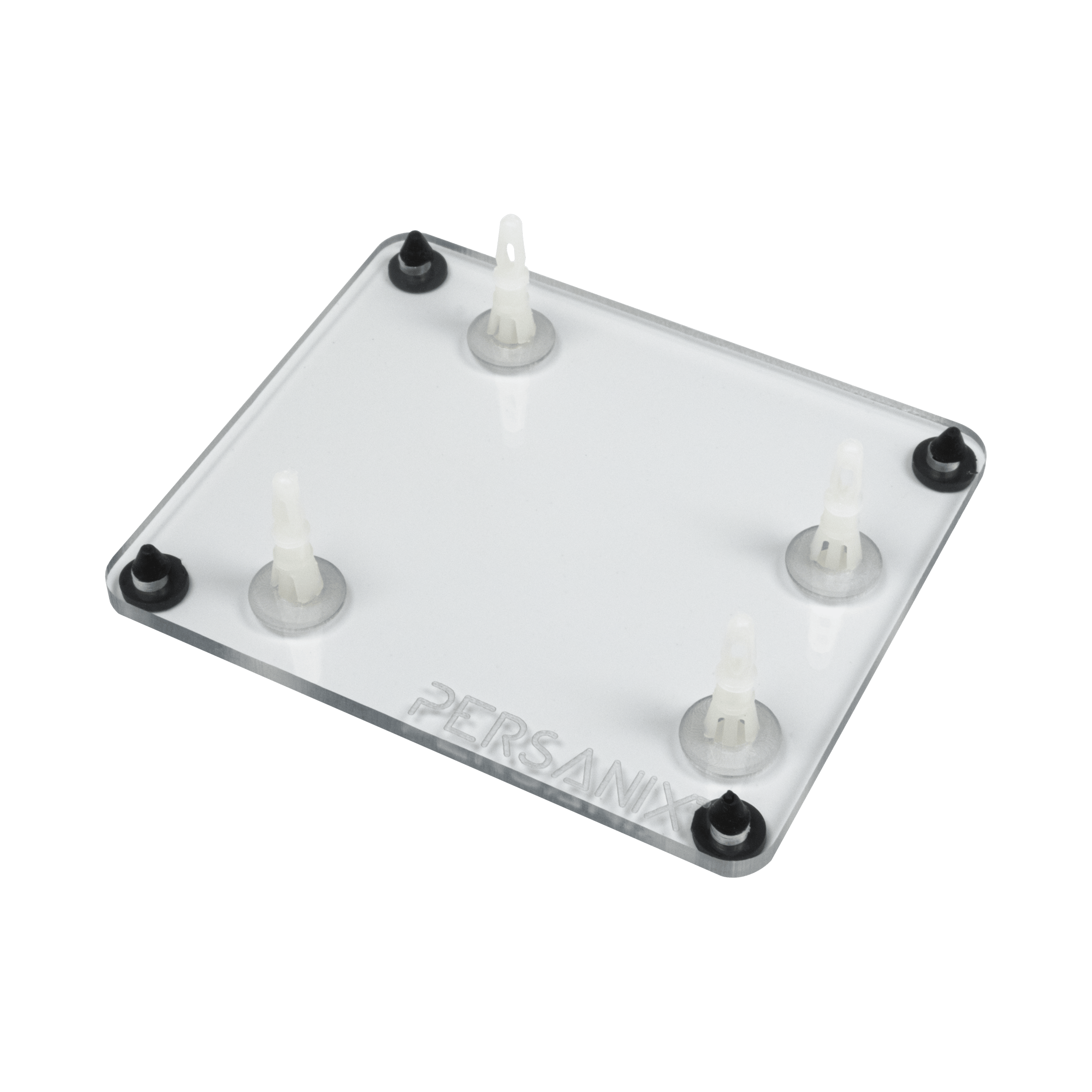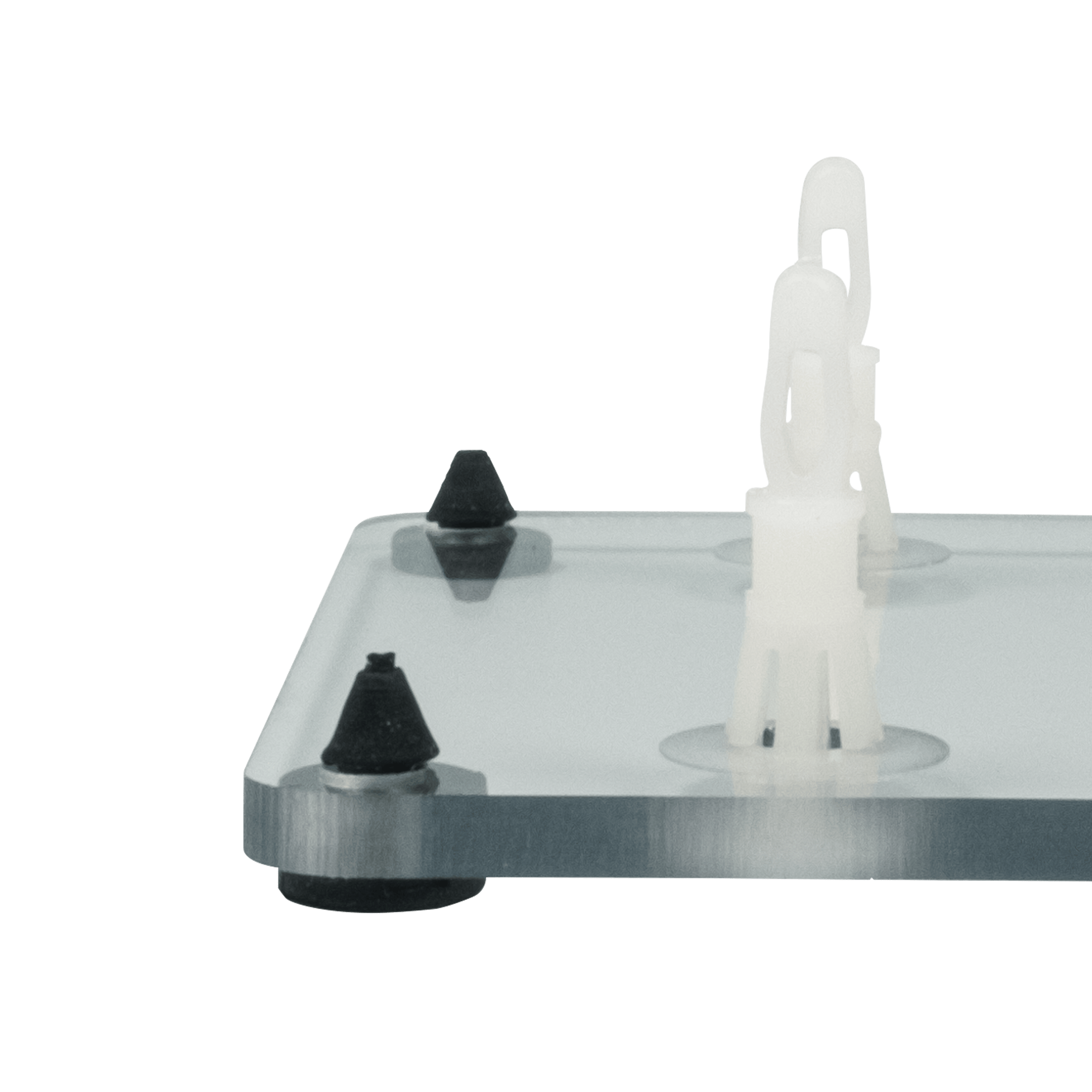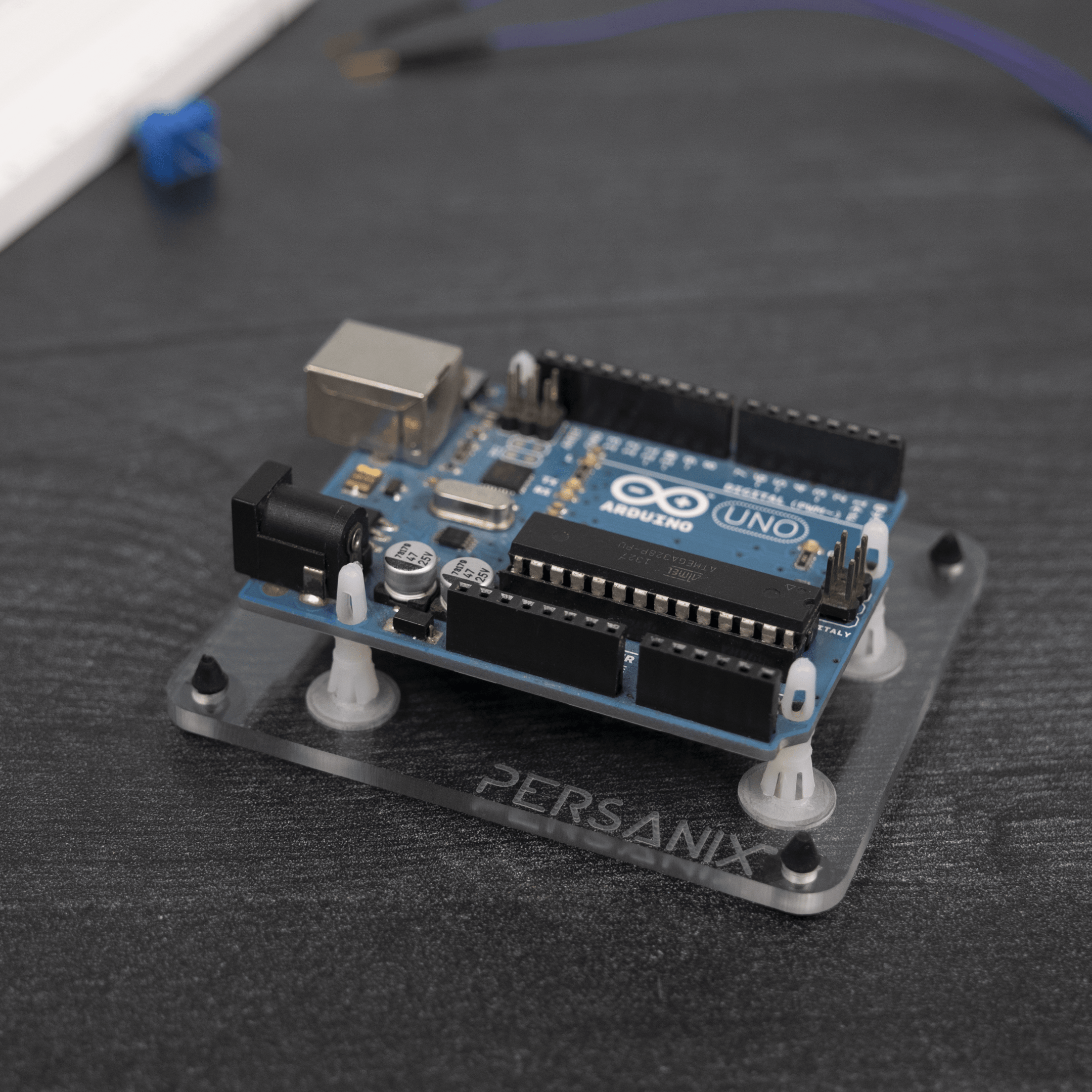 Snap Mount Kit
For Arduino Uno
The Persanix™ exclusive Snap Mount Kit for the Arduino Uno is the perfect choice to mount an Arduino Uno to your next project.
$
Highlights
Durable, 3mm clear polycarbonate base
Semi-permanent 'snap in' style mounts
Spaced away from Arduino for wire routing
Made in U.S. from Imported Parts
Details
The Snap Mount Kit features a durable, 3mm polycarbonate base that can be secured to your project using size M3 fasteners. We offer an optional fastener kit that includes four M3x12mm stainless steel fasteners and nylon shoulder washers. Four semi-permanent snap-locks fasten your Arduino Uno to the base with room to route wires underneath the Arduino. Additionally, the Snap Mount Kit includes four anti-slip rubber feet so your Arduino can be placed on a flat surface during prototyping.
The snap-locks are semi-permanent and are meant to keep your Arduino® Uno locked in under moderate vibration and light impacts. You can unlock your Arduino Uno from the snap-locks by carefully pulling up on your Arduino one corner at a time. We recommend resting your Arduino Uno on the snap-locks for prototyping and only snapping the Arduino in when necessary.
Attributes
Base material
Polycarbonate
Shipping
Only ships to the United States at this time.
Warranty
Guaranteed free from manufacture defects for a period of ninety (90) days from the date of purchase.
Please see our Returns and Exchanges Policy for more information.